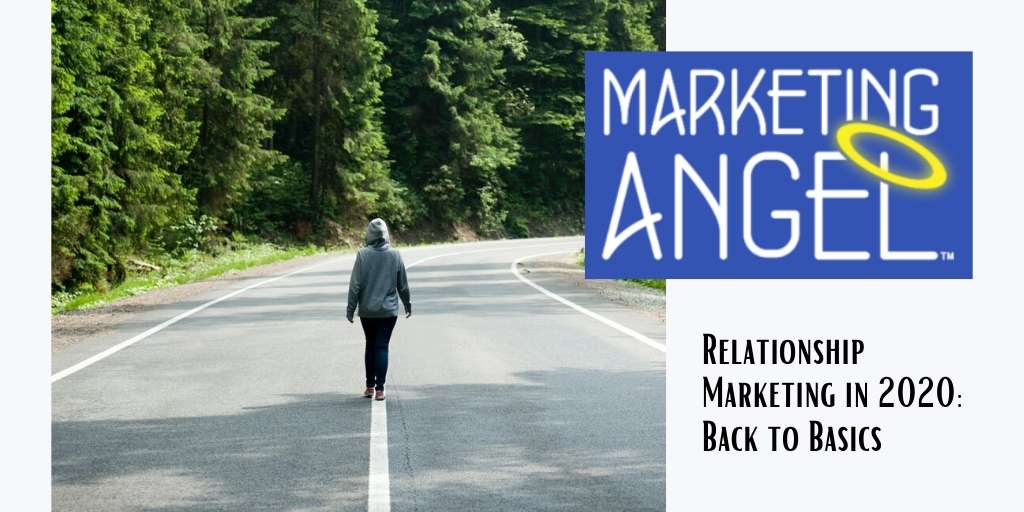 Relationship Marketing – While working with national chains as well as mom & pop clients around the United States, I am noticing one significant commonality:  Relationships are key.
Marketing during these uncertain times requires connection, authenticity, and confidence. More than ever, customers want to feel safe and supported. Relationship Marketing is key!
As life today has strayed from our old norms, there is a tendency to seek familiarity and comfort through nostalgia- the days when deals were trusted with a handshake, days when there was value in giving "our word."
With fewer in-person opportunities, though, acquiring new clients in current times is difficult. Instead, relationship marketing focuses on customer or client satisfaction and retention. By providing support, confidence, strategy, or engagement, connection is not only maintained- it flourishes.
Facilitating authentic relationships also becomes your greatest marketing strength. 
Relationship Marketing: How do you nurture these relationships with limited time? Whether you're connecting digitally or over the phone, these 10 ideas build trust and nourish support.
1. ALL Connections Matter
Clients don't need to see you to notice that you're distracted. Remove potential interruptions to allow your undivided attention. Learn to listen to what clients are saying, and just as importantly, what they aren't saying. Listening takes practice.
Ensure that you aren't speaking over them or assuming the direction of the conversation. Ask for clarification or reiterate your interpretation of what you're hearing to avoid miscommunication. https://teamzy.com/5-ways-listening-builds-relationships/
2. Be Your Authentic Self
Find a connection on a human level, not just business. Do you share an interest in sports? Travel? Dogs? Have they mentioned a project, event, or relative that you could inquire about? Likewise, don't be afraid to share your news.
"I've learned that people will forget what you said, people will forget what you did, but people will never forget how you made them feel." ― Maya Angelou
3. Show up in a space that fits your comfort level.
Even though there are a variety of social media platforms, you don't have to master them all. Choose one where your clientele spends their time and build your following there. If you're comfortable on camera, YouTube or Instagram Story/IGTV may be a good fit. If you prefer graphs and visuals, Facebook or Pinterest may better suit your angle.
4. Offer Value
Simply put, be amazing. Too often we're afraid to "give away" information, when, in actuality, providing useful, essential information can increase your credibility. Continuously offering high-quality information puts you at the go-to forefront as a trusted resource.
Gary Vaynerchuk is a master at giving incredible value across all platforms to all audiences. I often refer to this older article – https://www.garyvaynerchuk.com/5-core-values-of-business-from-garyvee/
5. NO SPAMMING
As always- but especially during times of uncertainty- no one wants spam. Most clients and consumers assume impersonal connections just want money. Instead, offer what you gained from them… "Hi, I saw your post/article/video and the part about ___ really resonated with me." "I'd love to talk to you about this more." or "Just wanted to say thanks and keep up the great content."
They're more likely to respond to positive feedback, then let the conversation authentically build from there.
6. Be a Connector
It's ok to not have immediate answers. Rather than speculating or providing false information, admitting that you don't have an answer but you'll look into it or them exudes more confidence. Be sure to follow up with the answer.
What happens if you still can't find an answer or truly can't help them? I will go out of my way to give an introduction to a marketing agency or hiring agency that can help them. I don't ask for referral fees. I want to make sure the potential client is taken care of by a business that cares for clients, as I care for mine. THIS has circled back into business 10 years after referrals and recommendations were made.
7. Be Realistic with the Time You Have to Connect
Although our schedules are certainly less packed, everyone is becoming more aware that the most valuable resource we have is time. Attention spans are also shorter as mental fatigue has increased.
When asking for someone's time, or offering yours, set realistic parameters: "Do you have 15 minutes to discuss… We need about an hour to go over this, is 10am or 2pm a better time for you?" Stick to the designated limit. If you need additional time, ask if it's a good time to continue, or if finishing tomorrow is better.
I am currently obsessed with the book, Essentialism by Greg McKeown. I am realizing more than ever, that the most valuable resource we have is time. I want to make sure I am using that time to connect in a realistic way. https://www.amazon.com/Essentialism-Disciplined-Pursuit-Greg-McKeown/dp/0753555166/
8. Not all Business Relationships Are Created Equal
This actually took me a really long time to understand as a business owner. I have some connections that overlap business and life. I have other connections who only know or utilize one aspect of my business: ie marketing or our Hiring Angel services.
Regardless if our connection is within the business only or extends beyond, it is important to ensure that every relationship is fostered in a kind and respectful manner.
This golden rule has never failed me.
9. Don't Abuse Relationships
Similar to spamming, people do NOT want to be continually sold to. If they FEEL that you are only reaching out to sell or not appreciating them as a person, they will not hear what you have to say. Kindness counts. If someone is not a good fit or connection, be honest.
I get a lot of sales and targeted marketing campaigns. If someone I trust recommends a product to me, I may consider it. If I ASK a trusted colleague for their opinion, that opinion matters to me. But IF a colleague recommended an undisclosed affiliate relationship, they would lose credibility and trust.
10. Use Online Platforms to say THANK YOU
Tagging clients- or reaching out through online platforms is a great way to provide authentic reviews and support. Forwarding an article or video with a quick "saw this and thought of our conversation- or thought this might help" provides an added element of trust.
Relationship Marketing: Although circumstances today are different, what hasn't changed is the need for human connection. In fact, it's likely even more essential than others. Building connections and nurturing relationships may be "old school" business, but it's just as relevant today. In a world where we're digitally connected around the world 24/7, we're still lacking human connection. Use this time to show up authentically and foster personalized interactions to build trust and relationships.
About the Author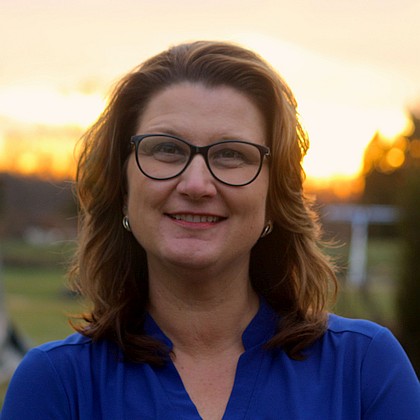 Angel Lebak is the owner of Marketing Angel – Social Media & Online Marketing for Business.  Marketing Angel is a virtual marketing team serving clients worldwide since 2009.
Angel's passion for small business AND the admin/marketers who serve them, is seen in one of her ventures:  Business Marketing Angels.  This monthly membership allows business owners and their admin/marketing team members to get monthly topic training and weekly support for marketing questions they may have.
Hiring Angel: Is it challenging to find the RIGHT hire for the RIGHT position? You want to grow your business with the right person on your team. You don't have time to hire for the next position. The hiring process is overwhelming and time-consuming. You run your business, we find you a solid candidate in as little as 2 weeks.
Angel also offers Marketing Coaching and Consulting for companies on their current online marketing trends. Angel's reputation precedes her and she is one of the rising voices in the admin and marketing arena. Feel free to contact Angel and her team of marketing ninjas here.