If you haven't heard, Spotify is taking the music industry by storm.  It is here to stay.
Spotify is an online platform, that for a monthly fee, allows you to create your own playlists OR subscribe to other playlists.  Spotify has a brilliant algorithm that helps make suggestions on music you may or may not want to listen to.
Spotify has a free version (with commercials) and a premium version.  Students get an additional discount for Premium (brilliant!)
Spotify For Business
What if… your clients wanted to know a little bit about what goes on behind the scenes of our business?
Business Marketing Angels – we just launched a new monthly training option for business owners AND their admin/marketing person to work through various marketing trends.  We use this channel as a way to have fun with our clients and show a bit of our personality.
Here are some other examples for you:
Doctors Office – what music do the doctors like to listen to?
Business Office – what music does the Admin/Marketing team like to listen to during crunch time?
Travel Agency – what music motivates the Travel Team?
Spotify allows you to customize your Playlist with an Image AND a Description.
Here is how to set up Spotify
Sign up for Spotify – free or premium (www.Spotify.com)
Create your Spotify Playlist – https://support.spotify.com/us/using_spotify/playlists/create-a-playlist/
Download the Spotify App on your desktop device https://www.spotify.com/us/download/other/

(Please Note:  this is the only way to edit the image of the playlist)

Once your playlist is created, on the desktop version, upload a new cover image:  https://artists.spotify.com/faq/profile#how-do-i-brand-my-artist-playlists
You can add in a description to your playlist too.
Ninja Tip:  Add the Spotify Channel to your website for folks to follow YOUR channel.  See our Business Marketing Angels channel here.
Build On Your Community
Utilize Spotify for the tool it is – to create more community for you and your brand.  Now you can do it even better…with music!
Ninja Tip:  Have your community help you BUILD your Playlist!!
About the Author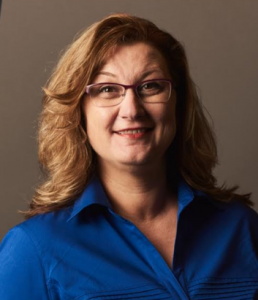 Angel Lebak is the owner of Assistant Angel – Digital and Social Media Managers.  Assistant Angel is a virtual marketing team serving clients worldwide since 2009.
Angel's passion for small business AND the admin/marketers who serve them, is seen in her latest venture:  Business Marketing Angels.  This monthly membership allows business owners and their admin/marketing team member to get monthly topic training and weekly support for marketing questions they may have.
Angel also offers Marketing Coaching and Consulting for companies on their current online marketing trends.  Angel's reputation precedes her and she is one of the rising voices in the admin and marketing arena.  Feel free to contact Angel and her team of marketing ninjas here.
Business Marketing Angels spotify channel here:  spotify:user:i70dbssoaxkdqomlvs4s7345m:playlist:6UX9V9hoydVZztoo1EBRKI