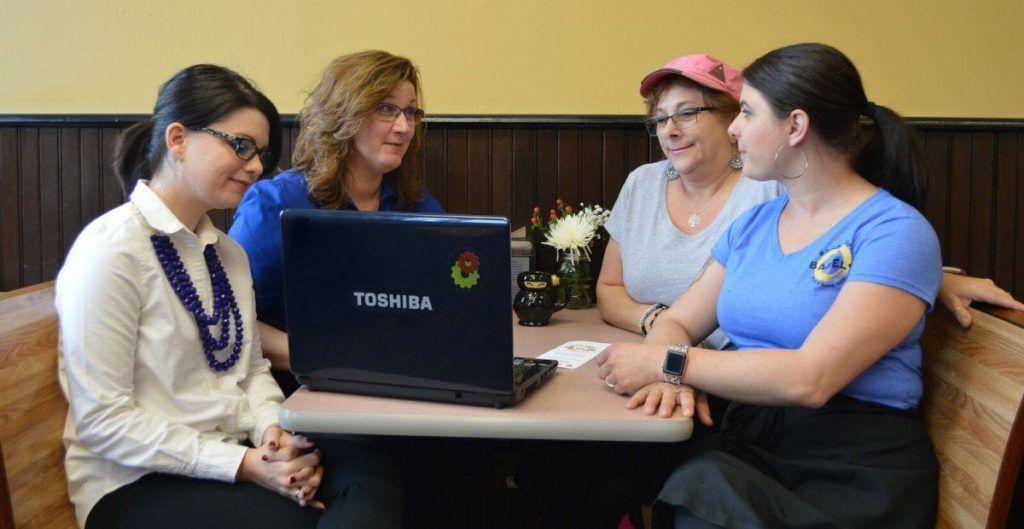 New Name – Same Great Service
Over the past 10 years, as the social media and online platforms changed, our marketing company (Assistant Angel) continued to expand and grow too! Angel realized that the winning combination for marketing strategy, social media and online marketing was to fully focus on all aspects of marketing to have even better business growth. The services remained the same – it was the messaging to the outside world that changed. We have always served our clients' marketing in excellence – now we are simply Marketing Angel.
We are marketing and online ninjas working in the trenches of social media and online marketing every day.
Why is being in the "trenches" important?
The social platforms change QUICKLY. It is vital to your online marketing success that you are confident and prepared for the changes that occur on these social media and online marketing platforms.
We stay current on the ever-changing social media and online marketing trends so you don't have to.
✓ Social Media Platforms: Facebook, LinkedIn, Twitter, YouTube, Google
✓ Email Marketing – MailChimp, Active Campaign, Constant Contact, etc.
✓ Online Directories: Google, Yelp, Home Advisor, NextDoor, etc. ✓ Search Engines: Google, Bing, YouTube, and Amazon
✓ SEO Trends: Keywords, tags, etc.
✓ WordPress Website: Updates, backups, security, etc.
✓ Advertising – Google Ads, Facebook Ads, Instagram Ads, Yelp Ads, etc ✓ Google Analytics
✓ Zoom Video, Go To Meeting etc
Merge Your Marketing Message with Current Trends
Remember, social media and online marketing is just a megaphone. Social media is a tool to help you share your message with the ideal client who wants and needs to hear about your product / service. We want your business to be empowered not overwhelmed by how to best utilize these social media and online marketing tools.
Not Every Business Needs to be on EVERY Social Media Platform. There I said it…. Social Media and Online Marketing platforms change fast. Don't waste your money on platforms that don't work.
You need to relate on the platforms that work for your business, your ideal audience, your team and your budget. There are ways to utilize the platform your company is most comfortable with and get that message across various platforms that are cost-effective and won't waste your marketing dollars. This is how Marketing Angel can help.
Excellence is Key. It is vitally important that you and your company's marketing message are protected and served in excellence. That is one of our Marketing Angel Core Values. The mission of Marketing Angel is to bridge the gap between your growing business and the ever-growing needs of social media and online marketing that is needed in today's marketplace.
Continuing Education for Social Media and Online Marketing Trends
Angel Lebak personally stays on top of current online trends and is continuing training each year. In 2018 Angel is completing StoryBrand Marketing, and in 2017 completed the "Certified Digital Marketer Professional" from Digital Marketer which included expertise in the following areas.
Content Marketing Mastery
Paid Traffic & Customer Acquisition Mastery
Email Marketing Mastery
Social & Community Management
Search Marketing Mastery
Marketing Analytics & Data Science
Testing & Conversion Science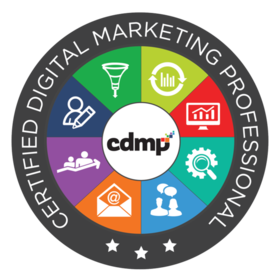 Angel is currently finishing the StoryBrand Marketing Certification program as well. All of the continuing Marketing Angel training and certifications are an important source for the Marketing Angel team to increase their skill set to serve Marketing Angel clients even better.
"We will take great care of YOU and your marketing message. I promise!" ~ Angel
Marketing Message
Before we start any social media or online marketing for a client we will dig into the roots of their marketing, target audience, the real WHY of the business and their passion to serve. This helps dictate the order of social media and online marketing we will utilize.
Also by staying current well-informed on Marketing Trends, we are able to merge together:
Marketing Message + Current Marketing Trends + Appropriate Social Media and Online Marketing Tools = Increase Online Presence
Honest Assessment
I make sure your business has a realistic understanding of what is happening in the online platforms and how that will affect your business marketing goals. This is one of the reasons many of our amazing clients stay with Marketing Angel for so many years. Many of our clients are used to a call from our team that will say "No additional charge, in addition to your monthly services we are testing a new trend on your social media and online marketing. This is what we are doing and why." ~ Angel
We Understand
When looking at all of the social media platforms that are out there, and the increasing changes, it is important to know that you are not alone. I too run a business, understand the cost of marketing, and also have a unique perspective on the best way to affordably utilize the social media and online marketing platforms for your business.
Packages Offered
Marketing Angel offers three ways to serve you:
Marketing Angel Core Values and Mission
Angel started Marketing Angel (formerly Assistant Angel) to make sure your growing business could have a powerful online presence on social media and online platforms. Here are Marketing Angel Core Values and Mission Statement that our team and contractors embrace.
Meet the Marketing Angel Team of Ninjas
Angel has personally trained this skilled train of marketing ninjas in each area of their specialty. Serving clients in excellence is a key component of all Marketing Angel offerings. This incredible team not only is highly skilled, they care for our clients to protect their online presence. Meet the team here.
Getting Started with Marketing Angel
In order to get started with the Marketing Angel team, first, request a free consultation. We will learn the needs of your business and develop a custom plan that fits your marketing goals and budget.
"*" indicates required fields