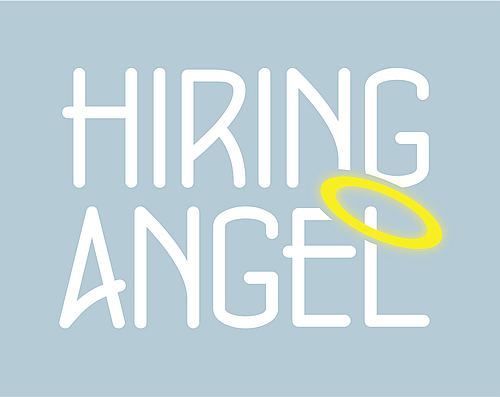 Office, Admin & Marketing Recruiter Services
Job Description to Interview Process in as fast as TWO WEEKS!
Is it challenging to find the RIGHT hire for the RIGHT position?
Looking to hire an Office Admin, Marketing Team Member, Administrative Assistant, and more?
Hiring Angel can help.
❯ You want to grow your business with the right person on your team.
❯ You don't have time to hire for the next position. The hiring process is overwhelming and time-consuming.
❯ You run your business, we find you a solid candidate in as little as 2 weeks.
"As a business owner, this is the process I have used to hire my team of ninjas." ~ Angel
---
We have two recruitment packages to serve you:
1.) Hiring Angel: Basic Package
From Job Description to powerful Job Posting
30 Minute Call with Angel

Job Description Update

Job Posting on Indeed

Indeed Assessment Set Up

Budget (recommended) paid by the client

Indeed link for the client to retrieve

Candidate Process Tracking Report – LIVE
$525 Set Up one-time fee
2.) Hiring Angel: Complete Package
From Job Description to 2 to 3 viable candidates in as little as 2 WEEKS!
Includes:
Full Basic Package included

Video call with Hiring Angel to determine the best angle and fit for Job Posting

Job description creation
Live applicant database review (for the owner)
Copy of Video interviews
Assessments
More – Angel's ninja's tricks to get you the RIGHT hire for the RIGHT position.
Unlike most recruiters and job placements specialists, we do not charge a percentage of the salary.
We track an hourly – the rate of $125 / hour after the initial deposit (credited).

Most packages cost around $1199+ to receive multiple qualified applicants for your position in as little as two weeks.
Ask about our Hiring Angel Referral program
Client Reviews:
"Angel saved us time and quickly found the perfect candidate for our office admin position. She listened to what we needed and came up with her own questions as well that really narrowed down the pool of candidates. This was all done remotely from another state! Thank you Angel!!" – Jessica Gillette, Co-Owner, Gillette Construction and Consulting, Tacoma, Washington
---
"The service and care that Angel and her team took in helping us find a new assistant for our office was exceptional. Using Angel and her team saved us many hours of time we would have spent searching through resumes and spending time we really didn't have. It was a great investment… must better than trying to hire on our own. In the end, Angel was able to help us find a new team member that was a great fit for the role. Highly recommend!" – Heath Aldrich, Aldrich Web Solutions, Marion IL
---
"Hiring Angel and Angel Lebak are the best! She was able to locate a rock star team member for my office who was moving to my area. I did not have to wade through numerous applications or work through any of the preliminary steps to the hiring process. In fact, I was out of town while that was going on! Don't get stressed out while looking for your next super star, use Hiring Angel to bring you 2 or 3 top candidates to choose from! Highly recommend." – Kathy Thaut, At Your Service Plumbing, University Place, WA